Most
Hindi Movies
Bangla Movies
English Movies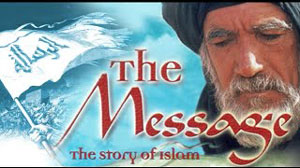 online watching The Message full urdu movie
Read More »
Most
Hindi web series
Bangla web series
Enlish web series
Live TV
50+ Country
200+ Languages
1000+ Channels
KHNL, is an NBC-affiliated television station located in Honolulu, Hawaii. KHNL began broadcasting in 1962. It offers recorded broadcasts (mostly news related) on the website.
Read More »
Huda is committed to delving into the issues that concern Muslims wherever they are and also raises subjects that are important to think about and resolve in today's complicated world. Huda TV stands out in terms of quality programming, decency and commitment to the message of Islam.
Read More »
Zoom is a highly popular Indian glamour and entertainment television channel. It primarily covers Bollywood, the Hindi film industry based in Mumbai, Maharashtra. The channel was launched formally in the year 2004 and caters chiefly to urban audiences of the country. The entertainment channel is a part of The Times Group, the largest media conglomerates of India.
Read More »
Doordarshan News is India's only 24-hour terrestrial TV news channel. The Prasar Bharati company board approved the proposal to start a 24-hour news channel in place of DD Metro, which was closing. This was subsequently approved by the Union Cabinet in an 3 October 2003 meeting. Its terrestrial reach is 21.6% by area and 44.9% by population of India. The channel offers headlines, weather forecast and much more.
Read More »
RTV is a satellite television channel broadcast from Bangladesh. It was launched on 26 December 2005. RTV is one stop entertainment service and provides nonstop entertainment shows from Bangladesh.
Read More »